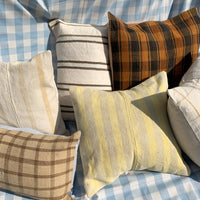 Vintage & Antique Furniture and Accessories Drop
An edit of Alice's favourite vintage and antique finds from all over. All exquisitely made one offs that would work in a contemporary or traditional space. Some pieces have been restored by British Crafts people.
SHOP
By Alice Coquille Champagne Coupes
Each glass is a work of art
Always a lover of the shape and form of seashells, these beautiful handmade glasses were inspired by glorious days at the beach.
Now you are able to enjoy a glass of champagne at home, sipping it from a handcrafted glass seashell on a stem! 
Our glass designs are handmade at a family owned atelier which I went to visit on a trip, and tried my hand at glassblowing
shop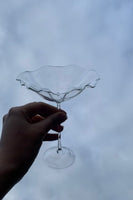 Tableware
Set the scene for joyful lunches or dinners with friends and family. From piped wavy placemats, vintage brass bamboo cutlery, gingham linens, handmade scalloped plates and beautiful mouth blown Italian glasses.
Shop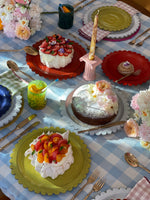 'Lost Your Marbles' Marbled Italian Tapered Candles
Available in four different colour ways, These 33CM tall tapered candles are a glorious addition to any home! All handmade in Italy
SHOP